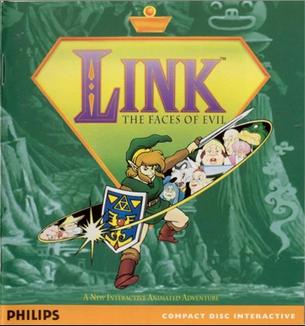 Titles: Link: The Faces of Evil and Zelda: The Wand of Gamelon
Developer: Animation Magic
Publisher: Philips Interactive Media
Designers: Dale DeSharone, Rob Dunlavey, Jonathan Merritt, Vasiliev A., Smirnov V.
Platform: Philips CD-i
Release date: October 10, 1993 (NA)
PODCAST SHOUTOUT: The Cuntry Club
SHOWNOTES: It's that time of year again, folks! Yep, Stoner Christmas is here, and Collateral Gaming is pumped to bring you hilarious content this 4/20! In our very first #420day special, Ash and Dakota suffer atrocities to bring you feedback on the infamous Zelda CD-i titles Link: The Faces of Evil and Zelda: The Wand of Gamelon! Collateral Gamers, if you ever come into contact with these disasterpieces, make sure you're completely blazed because there is just no other way to tolerate it. In this double feature, we ask ourselves the most important questions upon playing the games: Are they so bad they're good, or just plain bad? Is it worth it to play these for yourself? We answer these wonders as we discuss the meme value of the notorious animated cutscenes, questionable level design choices, frustrating gameplay challenges (not always intentionally), and the many toils we had to endure not just while playing—but while getting these things to run! Let's just say, it's an episode like no other.
Collateral Gaming is on iTunes, Chill Lover Radio, and wherever else you get your podcasts. Also, find us on Patreon; we will have exclusive Let's Play! commentaries on our favorite games soon!
(Collateral Gaming is an LCompany Production. Intro song is a license-free beat. All music and game clips are owned by their respective creators and are used for educational purposes only. Please don't sue us; we're poor!)